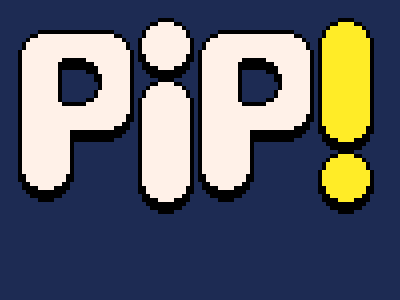 Pip!
A second update, and likely the last unless anything major comes up.
Fixed bug where player regained jumps when colliding with ceiling during airjump.
Made minor edits to the map to improve gameplay quality.
Extended music arrangements for title screen, gameplay, and victory state.
Adjusted camera trap.
Adjusted waterfall animations.
Fixed animation bug with foreground waterfalls.
Fixed bug with crouching idle state animation.
Enjoy!
Files
PIP! - 1.2 - Windows
879 kB
Feb 14, 2019
PIP! - 1.2 - Linux
491 kB
Feb 14, 2019