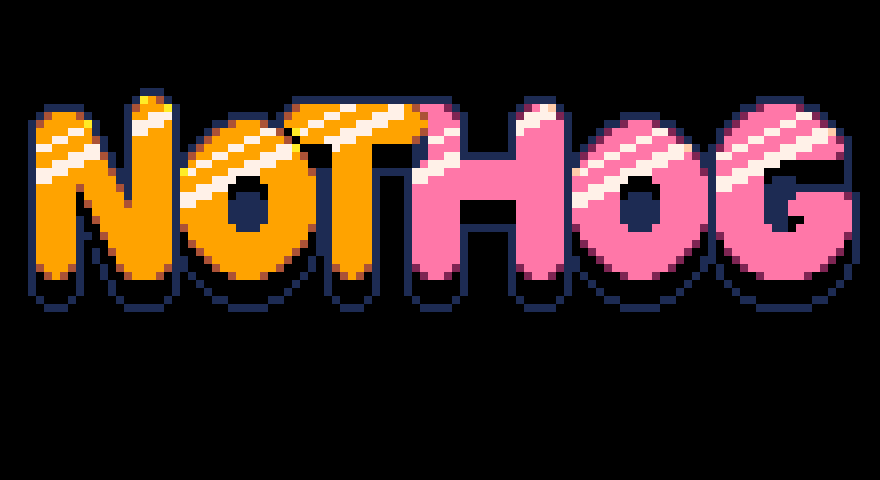 NotHog
A downloadable game for Windows, macOS, and Linux
Stab your friends! Evade, fish for counterhits, and chip away at your opponent in head to head combat.


Inspired by Nidhogg, FOOTSIES, and my memories of playing fighting games competitively. Created in April for my #1GAM challenge for 2019. Developed in PICO-8.
Controls (Using PICO-8's X/O glyphs)

X - Basic Attack
X, X - Basic Attack into Followup
X,X,X - Basic Attack into Followup into Kick Finish
X,O or X,X,O - Cancel the respective attack into a backstep to evade
O (with no other input) - Neutral guard
O+Forward - Dash
X (during Dash) - Slide
X (during Slide) - Slice Attack

Download
Click download now to get access to the following files:
Comments
Log in with itch.io to leave a comment.
+1 on the cartridge request. Any chance you could share it or upload it to the BBS so it could be played on Pico-8? Have a great week!
A BBS version might come later, when/if I can spend the time updating this how I want :)
what about cartridge version? plz give it to us and to the bbs cuz this game is so good and its one of the only great fighting games

and a great addition to the game would be able to change colors of the characters
A BBS version might come later, when/if I can spend the time updating this how I want :)